Our Work: Throughout its existence, the CCE has been involved in a wide variety of projects designed to help serve the Long Island community and beyond. With the assistance of our partnering organizations, the CCE has spearheaded initiatives to serve Long Island's youth, its communities of color, its Native American population, and its citizens with disabilities. Some of these projects include:
Adaptive Technology Development: working with Stony Brook University faculty from the College of Engineering and Applied Sciences, the CCE has partnered with an array of community organizations that work with people with disabilities. Through these partnerships, we have sought to better understand the technology needs of this community, and then have worked to address them.
---
Community Health Fair: at the CCE, we have dedicated ourselves to addressing some of the social disparities experienced by Long Island residents. In 2022, the CCE conducted its first Community Health Fair at the Amagansett Presbyterian Church, bringing together healthcare professionals of all kinds through the SBU School of Health Professions, to provide healthcare awareness and services to community members. We plan to conduct these across Long Island communities, to provide services to those most marginalized from the healthcare apparatus.
---
Human Trafficking Curriculum: in recent years, the issue of human trafficking has grown in severity and in prominence. In 2013, the CCE began working with a series of community-based organizations, including Long Island against Trafficking, Victims Information Bureau of Suffolk, and ECLI, two research and develop a curriculum to train professionals and other stakeholders on the basic information behind human trafficking and how they can provide assistance to victims of human trafficking.
---
Digital Inclusion for Long Island Communities: an increasing basis, aspects of our daily lives are migrating to the digital space. Particularly during the Covid-19 pandemic, when schools, workplaces, and even the healthcare system migrated to an online space, it became clear that access to the Internet is much more than a privilege, it is a human right. The CCE has been working to assess levels of digital inclusion across Long Island, to determine where gaps exist and what the outcome of this might be.
---
Mental Health Needs Assessment: during the Covid-19 pandemic mental health needs of community members, particularly young people, became evident. However, not enough attention has been given to assist mental health needs and resources within communities. Working with the community-based organization, OLA of Eastern Long Island, we analyzed mental health data from a community-mental-health needs assessment to better understand the resources available and will him and him and services it provides.
---
New York State Governors Highway Safety Association Report: In spring 2016, two of our faculty attended quarterly meetings with the Suffolk County Traffic Safety Board. Additionally in Summer of 2016, a description of our Distracted Driving program was included and cited in the New York State Governors Highway Safety Association Report on the dangers of drowsy driving.
---
HCARE: The School of Health Professions received a Project Award of $1.3 million from the Bureau of Health Professions, Health Resources and Services Administration (HRSA) in 2009 under the Health Careers Opportunity Program (HCOP). The program's goal was to create a more diverse and competitive applicant pool for allied health education programs and jobs by conducting a three-year educational outreach project to financially and educationally disadvantaged students in the Amityville, Brentwood, William Floyd and Wyandanch school districts and the Sovereign Unkechaug Nation.



From 2009 through 2012, the HCOP initiative educated over 2000 students through school-based and University-based activities for students in grades 7 through 12. Beginning in 2012, the HCOP program was renamed the Health Careers Academic Readiness and Excellence (HCARE) program, and in 2013 this program was implemented through the Center for Community Engagement and Leadership Development at the School of Health Professions. Since 2013, HCARE has been instrumental in the implementation of grant awards totaling over $360,000 from State Farm Insurance, Long Island Community Foundation, NYS Governor's Traffic Safety Committee, NYS Highway Safety Association, and NYS Education Department. From 2013 to the present, the HCARE initiative has continued the successful HCOP model by educating over 2500 students through school-based activities for students in grades 7 through 12: HCARE, HSTEM - My Brother's Keeper, IceCube Project, Misunderstood Science Awareness initiative, and Distracted Driving Prevention for High School Students.
---
Human Trafficking Workshop for Healthcare Professionals: Human trafficking is a complex global problem, the effects of which are felt even at the most local levels. It has been demonstrated that over 80% of human trafficking victims end up in a healthcare setting at some point during their captivity. Yet, many healthcare professionals do not know the risk factors or red flags associated with human trafficking. Partnering with Long Island against Trafficking, CCE faculty members, Brooke Ellison and Ghenet Weldeslassie plan to host a workshop for healthcare students and professionals, training them on the nature of the human rights issue and how to recognize its presence in their patients.
---

LINA Incubator: In spring 2015, we received a grant from the Long Island Community Foundation to help the Native American Unkechaug Nation community to consider the creation of a small business incubator on Long Island. This business incubator would help Native American small businesses (including start ups and existing firms) be more successful. It could include a building that houses 10-20 small and start up businesses that share things like a photocopier, receptionist, and conference room. It also would give Native American entrepreneurs and small businesses ready access to business assistance, through on-site workshops and one-on-one help. The incubator would be open to small businesses owned by Native Americans, as well as those that are joint ventures or jointly owned by multiple persons including Native Americans. The incubator likely would be "mixed-use," meaning it would assist existing small and start up businesses in a variety of industries and markets. It might also house industry-specific equipment and facilities, depending on Native American entrepreneurs' interest.
---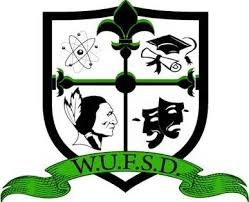 Wyandanch Union Free School District's Community Engagement Team (CET): In summer 2015, we were invited to join the Wyandanch Union Free School District's Community Engagement Team (CET) aimed at developing recommendations for improving Milton L. Olive Middle School. In 2015, we submitted a Male Survivors of Violence grant. And in 2016, we submitted a Wyandanch High School Afterschool Activity grant.
---
Presidential Mini-Grant: In November 2014, a joint effort was made between Stony Brook University's Physician Assistant Program in collaboration with Brentwood High School to promote diversity within the Physician Assistant profession. Over the course of two days, Physician Assistant students presented a showcase of healthy lifestyles, related to healthcare, to several hundred Brentwood High School students. A select group of Brentwood High School participants then attended a day-long visit to Stony Brook University to participate in leadership and communication seminars, interactive workshops, and mentoring activities all sponsored by the Physician Assistant Program.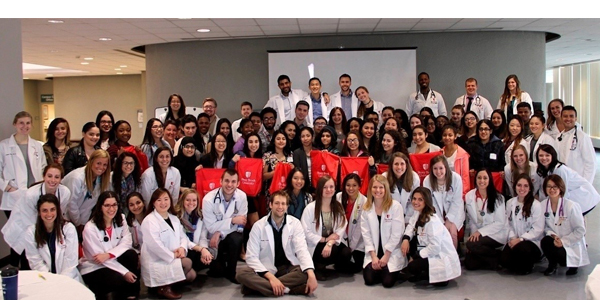 Stony Brook Physician Assistant (PA) program partnered with Brentwood High School in an initiative to educate their students about the expanding health care workforce and the important role that PAs play in providing quality, patient-centered care.
---
Help Suffolk Holiday Toy Drive: In December 2016, a joint effort was made between Stony Brook University's Physician Assistant Program in collaboration with the Help Suffolk organization, a shelter for homeless families. First-year Physician Assistant students, pre-Physician Assistant club students, and Athletic Training students began a toy drive to benefit children between the ages of 5 and 17. The Stony Brook University students also used the club's funds to purchase 75 stockings, craft supplies, stickers, soap bubbles, silly glasses and candy to create holiday stockings for the children. In all, six car loads of collected gifts were delivered to the homeless shelter's children.
---
Shepherd's Gate Collaboration: In 2017, a joint effort was proposed between Stony Brook University's Physician Assistant Program in collaboration with Shepherd's Gate, a Brentwood community partner, to present a health literacy initiative with families of pre-school and kindergarten children attending Shepherd's Gate.