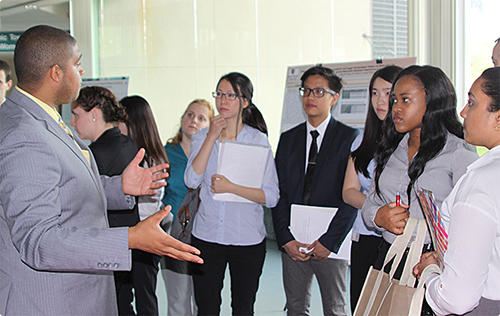 The curriculum offered by the Department of Clinical Laboratory Sciences is designed to produce a practicing healthcare professional fully capable to begin a career as a competent Clinical Laboratory Scientist.
The program goals are to:
provide adequate didactic instruction and clinical experience to students so that they may qualify as registered Clinical Laboratory Scientists and function competently in a variety of clinical settings;
The students are guided by responsible and dedicated clinical scientists, supervisors and managers.
help students develop a professional manner as demonstrated by their conduct, appearance and ethics;
encourage the utilization of problem solving skills when interpreting laboratory findings;
provide a firm foundation in quality assurance;
graduate knowledgeable, self-confident students who demonstrate an interest in growing professionally.
NYS Licensure
Graduates of the Clinical Laboratory Sciences program are eligible for certification by examination approved by the BOC/ASCP.
Granting of the B.S. Degree in CLS is not contingent upon passing an external certification or licensure exam.