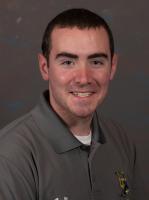 Pat Fava
Class of 2013
Upon completion of my coursework in the Stony Brook University Athletic Training Program, I felt well prepared to enter the world as a Certified Athletic Trainer. After graduation, I obtained a highly competitive internship position at the University of Florida and showcased my skills at a premier athletic institution. The skills I learned and education I received at Stony Brook enabled me to further my education as a Graduate Assistant Athletic Trainer at the University of Delaware. The academic foundation I received at Stony Brook allowed me to have the confidence to complete a thesis track Master's Degree at Delaware. During my time at Stony Brook, I had the opportunity to attend many professional conferences provided professional and educational experiences in addition to my clinical and classroom work. The Stony Brook Athletic Training Program prepared me for my professional endeavors and provided me with a network of colleagues who became my family.
---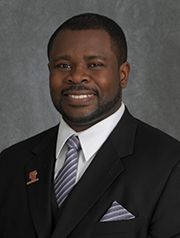 Barima Yeboah
Class of 2006
Being part of a program that, at its core, is dedicated to the holistic development of the student, is what I valued most in the athletic training program at Stony Brook University. We all enter college with an idea of what we want to be. If you are lucky, you are put on a path to you find what you are destined to be. They say opportunity knocks but once. I was lucky to open the door and be part the program in its infancy. The lessons I learned, opportunities I experienced in various situations, and responsibility gained helped shape the ideals and beliefs I hold today. When I graduated, I immediately seized the opportunity to be the Head Athletic Trainer at the College of Mount Saint Vincent in the Bronx, New York. It was there I further cultivated my craft, strengthened my ideals, and took the lessons learned at Stony Brook to further develop myself. A few years after working the College of Mount Saint Vincent, I was named Assistant Director of Athletics and, a few years after that, Associate Director of Athletics. The Stony Brook University Athletic Training Program took a chance on me when I was an undergraduate, and has been with me every step of my professional career. I made a lot of lifelong colleagues, mentors, and most importantly, friends. Everything I am today is a result of the lessons, opportunities and experiences the athletic training program and Stony Brook University afforded me.
---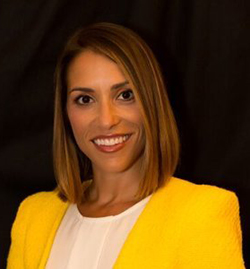 Monica Lorenzo, MS, ATC, CES
Class of 2008
After graduating from the Stony Brook Athletic Training Program in 2008, I began working as a Certified Athletic Trainer in the performing arts setting. I always had an interest in Athletic Training in the arts and Stony Brook helped prepare me to work with the elite athletes I care for today. I am now the Head Athletic Trainer for the Knicks Entertainment Teams, Assistant Athletic Trainer for the Rockettes, and Head Athletic Trainer at the Trevor Day School. I can recall as an athletic training student, the program was not easy. The balance between course work and clinical experience was challenging, however the adversity was true to "real-world" challenges I faced after graduation. As a student, I was always held accountable for my quality of work. I was motivated to be a better version of myself every day, and I knew I could push myself because I had the constant support from my professors and staff. I was provided with many opportunities to learn in different settings and with different patient populations. My daily interactions with professors, coaches, doctors, and other medical professionals were vital in building my confidence and contributed to the caliper of Athletic Trainer I am today. The most valuable asset of the Stony Brook Athletic Training Program is the continuous support the faculty and staff provide after graduation. They remain a family unit and help guide me in the profession.