How can I help you today?
Welcome to Stony Brook University's Physician Assistant Program at both the Stony Brook and Southampton Campuses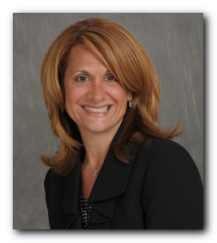 Hello and welcome to the Stony Brook Physician Assistant (PA) Program. Our website is designed to help you understand our graduate-level entry and post-professional programs. It specifically outlines our admission requirements as well as the admission process, our curriculum, information about the faculty, and the PA profession. We have also included information about the outstanding opportunities that are available to you at the university both at the Stony Brook and Southampton campuses and on Long Island. For additional program information click the applicable program at the top of the tool menu for more extensive information.
Like many of the exceptional candidates before you, we hope that this information will help you to decide whether the match between you and a PA education at Stony Brook is the right one. Should you have additional questions after reviewing the information, please contact us at paprogram@stonybrook.edu.
All the best as you seek to pursue the practice of medicine as a physician assistant. I am looking forward to many of you joining the over 1600 Stony Brook PA graduates who provide quality health care services to the patients we serve.
Sincerely,
Donna Ferrara, DHSc, PA-C
Clinical Associate Professor and Chair