Stony Brook PA Program Virtual Tour
Click here to view our new virtual tour of the University and Health Science Center.
---
School of Health Professions
In 2022, we changed our name!
The School of Health Technology and Management is now the School of Health Professions.
Read all about the change HERE.
---
Kenneth Whitney Memorial Scholarship presentation to Stony Brook University second year PA student Brianna Moss
at the 2021 Annual NYSSPA Conference's Clara Vanderbilt Gala in Saratoga Springs, NY on October 9, 2021.
From left to right: Jonathan Baker, NYSSPA President; Maureen Regan, NYSSPA Past President; Brianna Moss;
Mary Ellen Whitney; and Joanna Whitney.
The scholarship will offset expenses related to registration and travel for training in advanced robotics.
The Kenneth Whitney Memorial Scholarship has been established by the family of Kenneth Whitney to honor his life
and to continue his legacy of love, generosity, service to others and commitment to the PA profession.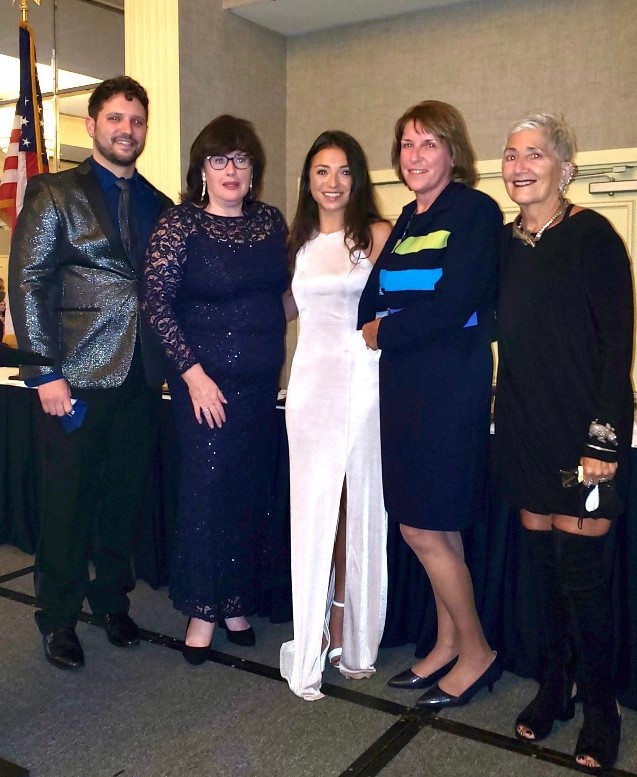 ---
Congratulations to the Stony Brook University PA Program students who were awarded National Health Service Corps Scholarships in 2021.
From left to right: Stephanie Cekov, David Belnap, Kaitlin Sisson and Kayla Henry-Caltabellotta.
Each of these students will be joining the primary care workforce providing health care to those in high needs areas of the United States.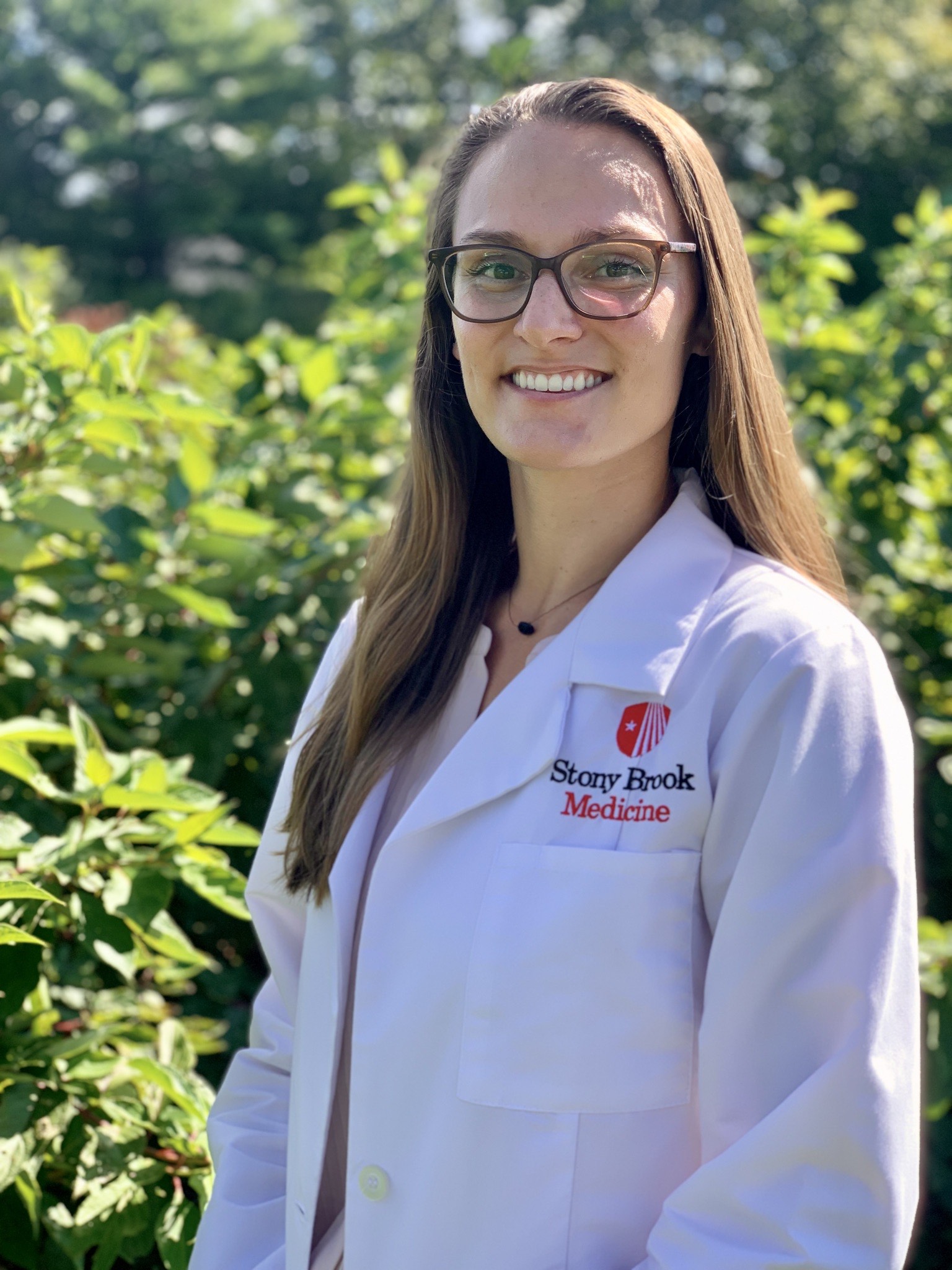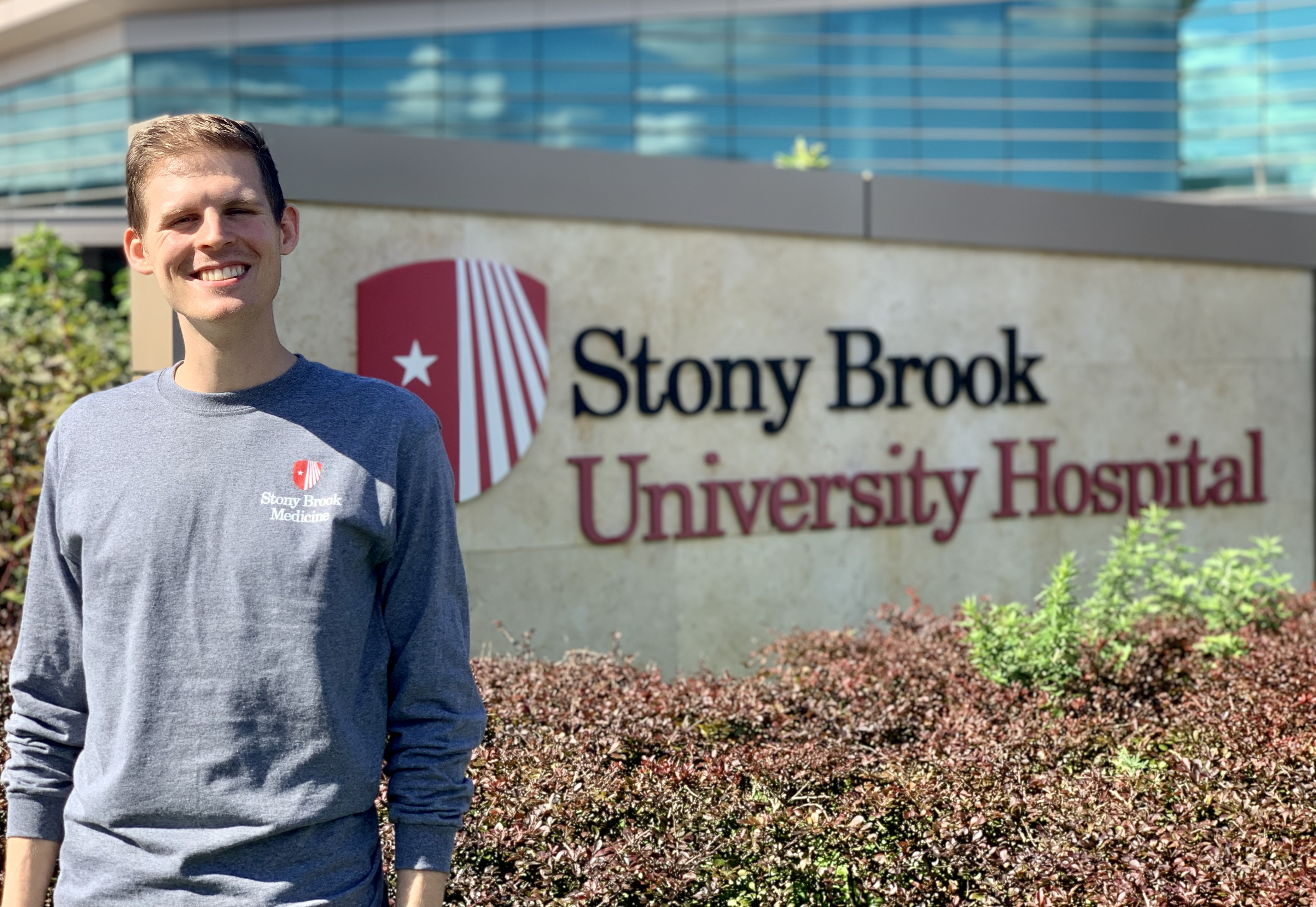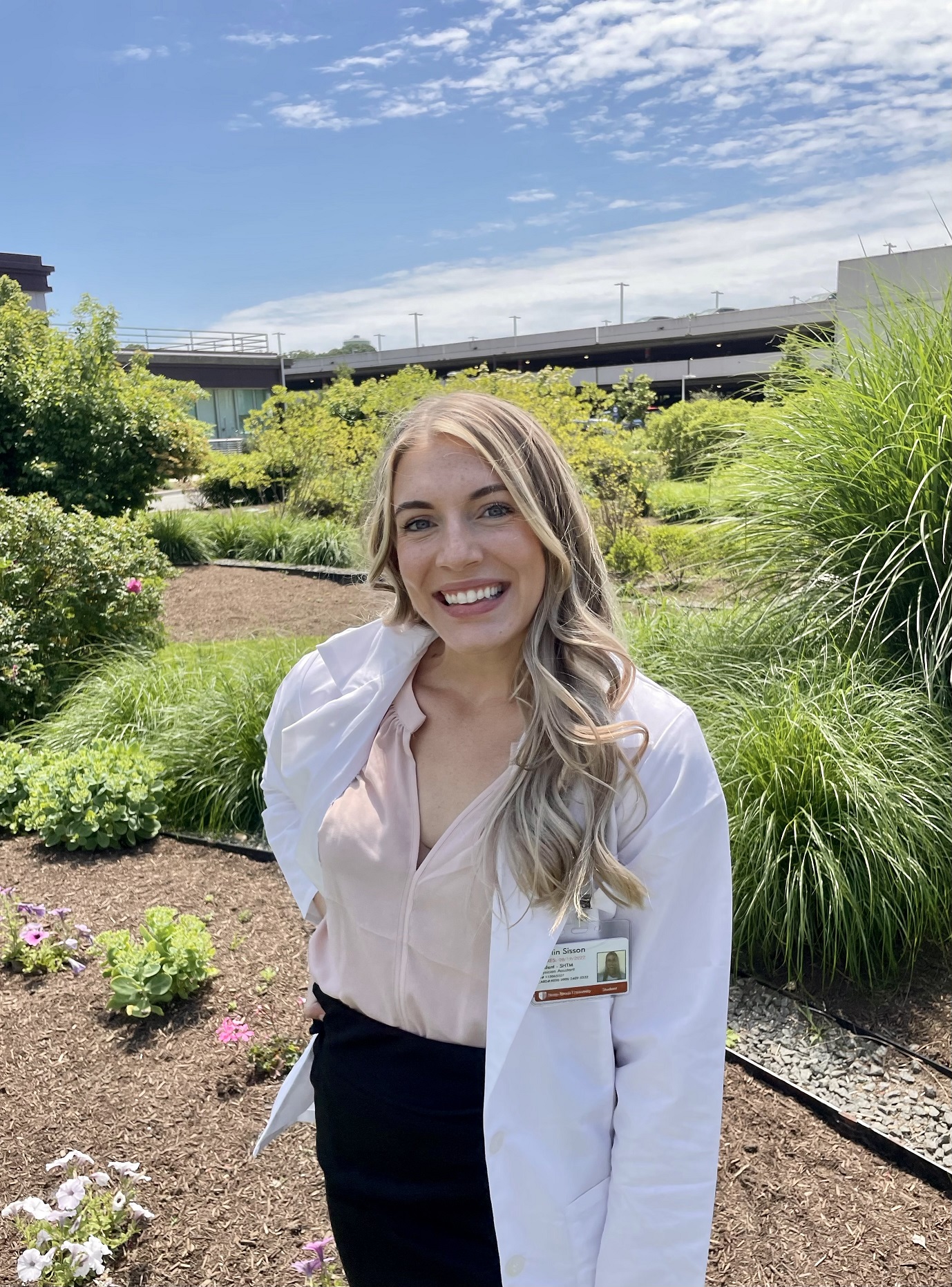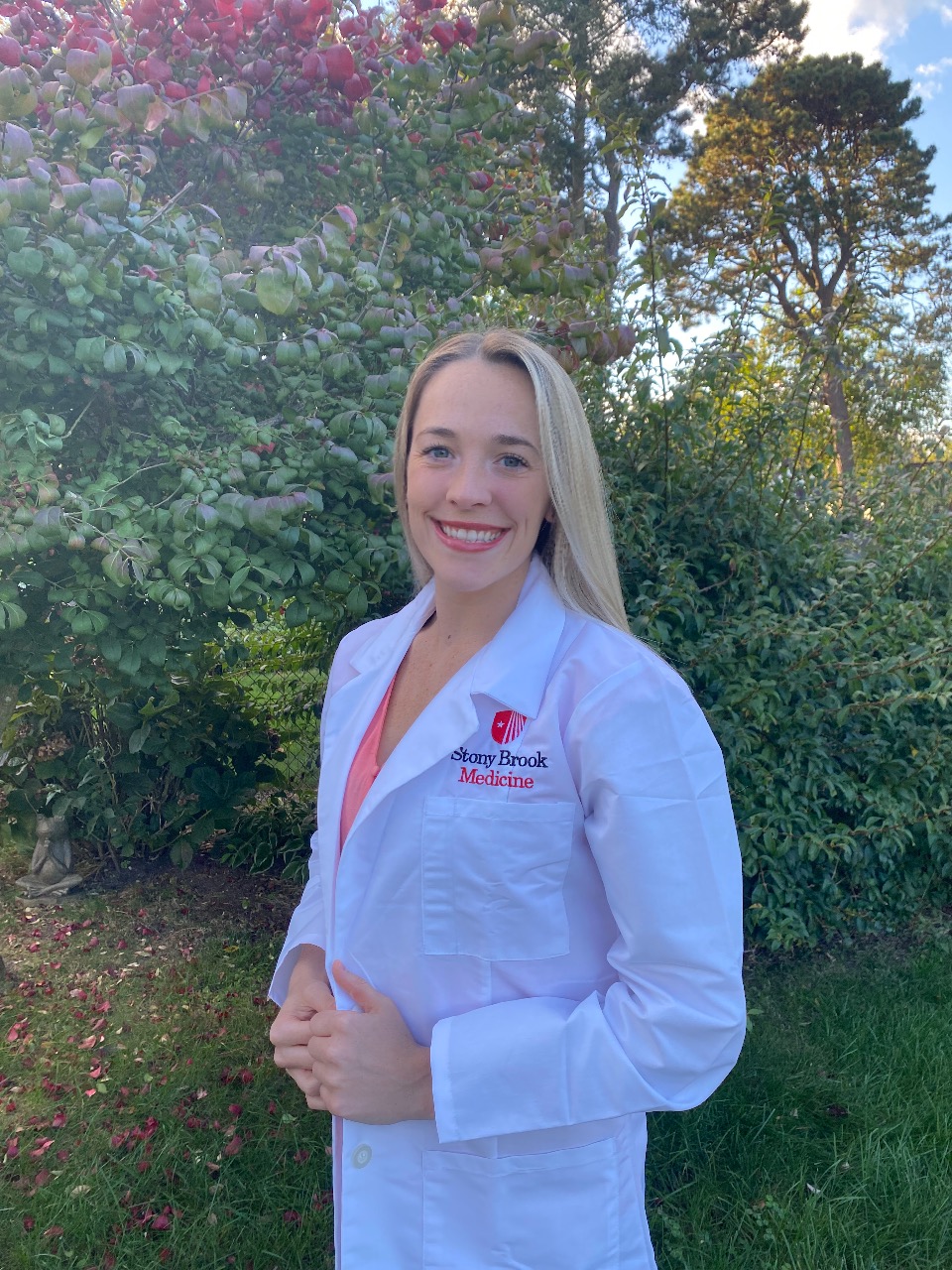 ---
Congratulations to Professor Rasheed Davis for being invited as a guest speaker and for bringing attention to
Black Maternal Health at the New York State Association of Black, Puerto Rican Hispanic & Asian Legislators Inc, Caucus
---
Click HERE to watch the recording from the PA Program Update that occurred during the AAPA conference at the event noted above.
---
Congratulations to Lynn Timko-Swaim on her new role as Vice-Chair of the Physician Assistant Program!
Lynn attended the Stony Brook PA program and graduated in 1992. She worked clinically as a PA in both inpatient and outpatient internal medicine and joined the Stony Brook faculty in 1993 as a Clinical Assistant Professor. She was promoted to the academic rank of Clinical Associate Professor in 2012. In the didactic portion of the entry-level PA Master's program, Lynn is responsible for the Clinical Laboratory Medicine course and the Orthopedics Units. In the clinical portion of the curriculum, she is the primary Orthopedics Clerkship instructor. She enjoys working with the PA students as the Stony Brook Student Society co-advisor and co-coach for the state and national scholastic competition teams. Lynn is the Founder and Program Director of the PA Post-Professional Master's Program for working physician assistants who wish to advance their education to the graduate level. Since its inception in 2007, over 160 PAs have successfully completed this program. She was the PI on several NYS Department of Health – Health Workforce Retraining Initiative awards that provided funding for this program and totaled nearly 2.5 million dollars. Lynn has a strong commitment to Stony Brook and PA professional service. She is the Chair of the School's APT Committee and Co-Chair of the School's Alumni Development Committee. She is also an active member on the PA Foundation and New York State Society of PAs Scholarship Committees. Her research interests, publications, presentations and grant awards are focused on the areas of educational technology, health literacy education and point of care ultrasound education.
Dean and Professor
October 2020
---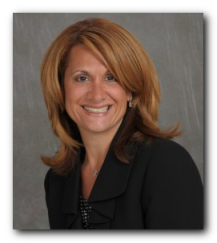 Please join us in congratulating Donna Ferrara, DHSc, PAC who has been appointed Chair of the Physician Assistant Department. Dr. Ferrara joined the Physician Assistant Department in 1994 as a Clinical Assistant Professor. She was named the Director of Pre-Clinical Education in 2002 and Vice Chair in 2013. In recognition of her outstanding contributions to SHTM and the PA department, in 2014 Dr. Ferarra was promoted to Clinical Associate Professor. She served in the role of Vice Chair and Director of Pre-Clinical Education until 2018 when she was appointed Interim Department Chair. A Stony Brook alum, she received her BS in Physician Assistant and her MS in Health Care Policy and Management from Stony Brook University. She went on to receive her Doctor in Health Sciences from Nova Southeastern University in 2017. Dr. Ferrara has had active clinical involvement in the areas of Internal and Family Medicine. During her time as Vice Chair and Interim Chair she was instrumental in facilitating the expansion of the program to the Southhampton Campus. We look forward to Dr. Ferrara's continued contributions and promotion of excellence in the Physician Assistant Program and School of Health Professions.
A message from the Dean 11/12/19
----------------------------------------------------------------------------------------------------------