​
Join Us During the AAPA National Conference

Connect and network with your fellow Physician Assistant alumni for happy hour

during the 2023 AAPA National Conference in Nashville.

Saturday, May 20, 2023
5 pm to 6 pm
Bakersfield
201 3rd Ave S, Nashville, TN 37201

This is a free event. We kindly request that you RSVP as soon as possible, as space is limited.

We would love to see you there and catch up on old times.

Appetizers and your first drink are compliments of the Stony Brook Alumni Association.


Questions? Contact Marc Soevyn

---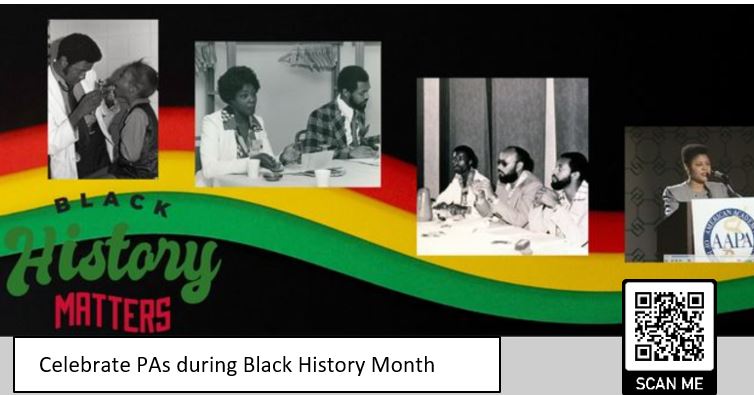 ​
Join us in celebrating Black History Month by learning more about PAs who have impacted their communities
and helped shape the PA profession.
Scan the QR code above to watch videos and read their stories.
---
Stony Brook PA Program New Virtual Tour
Click here to view our new virtual tour of the University and Health Science Center.
---
School of Health Professions
In 2022, we changed our name!
The School of Health Technology and Management is now the School of Health Professions.
Read all about the change HERE.
---
Kenneth Whitney Memorial Scholarship presentation to Stony Brook University second year PA student Brianna Moss
at the 2021 Annual NYSSPA Conference's Clara Vanderbilt Gala in Saratoga Springs, NY on October 9, 2021.
From left to right: Jonathan Baker, NYSSPA President; Maureen Regan, NYSSPA Past President; Brianna Moss;
Mary Ellen Whitney; and Joanna Whitney.
The scholarship will offset expenses related to registration and travel for training in advanced robotics.
The Kenneth Whitney Memorial Scholarship has been established by the family of Kenneth Whitney to honor his life
and to continue his legacy of love, generosity, service to others and commitment to the PA profession.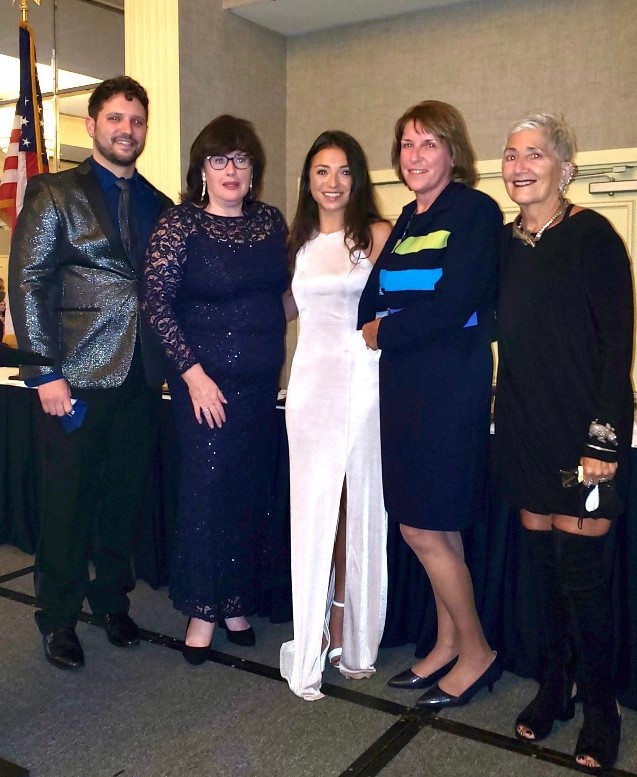 ---
Congratulations to the Stony Brook University PA Program students who were awarded National Health Service Corps Scholarships in 2021.
From left to right: Stephanie Cekov, David Belnap, Kaitlin Sisson and Kayla Henry-Caltabellotta.
Each of these students will be joining the primary care workforce providing health care to those in high needs areas of the United States.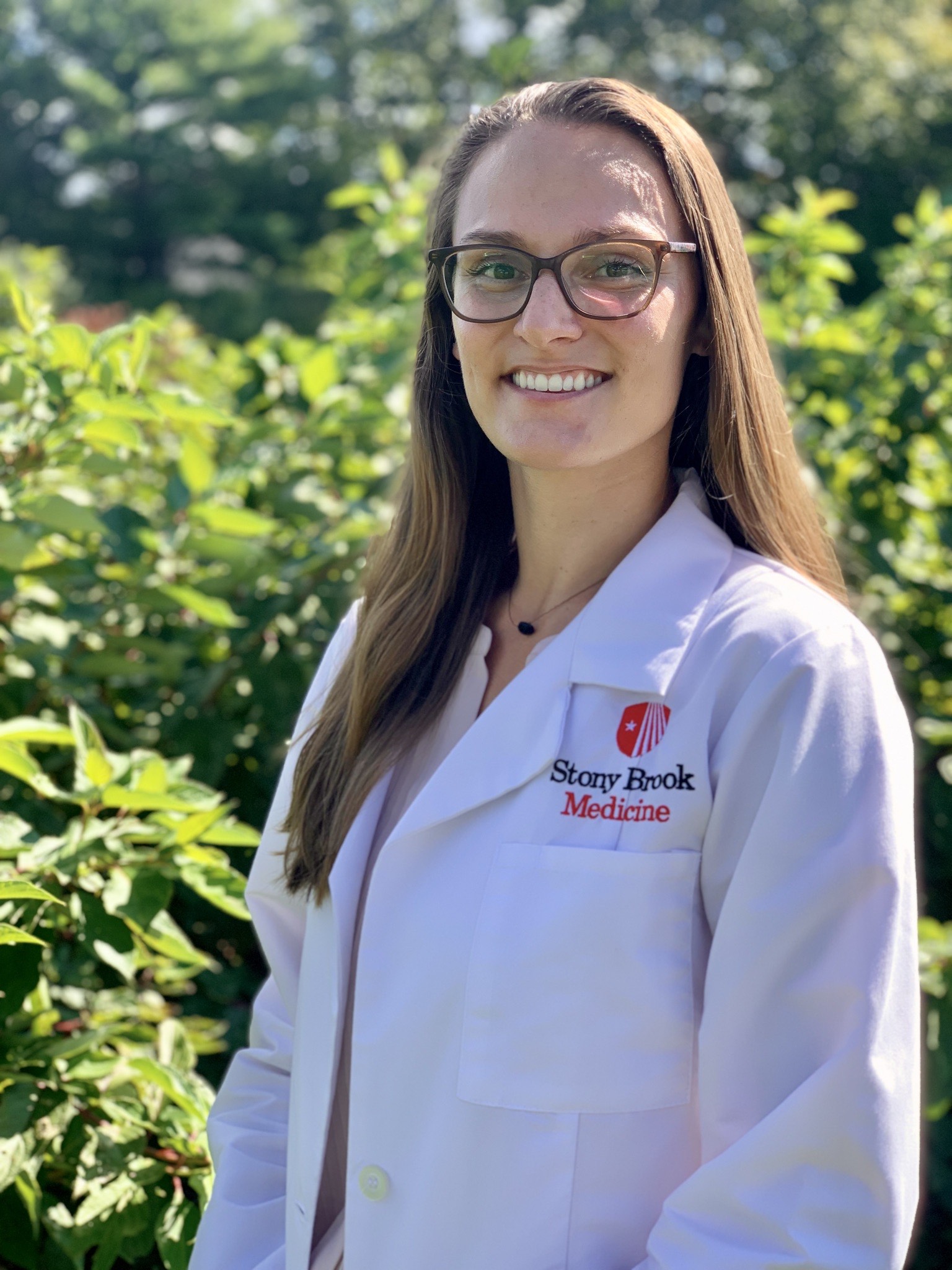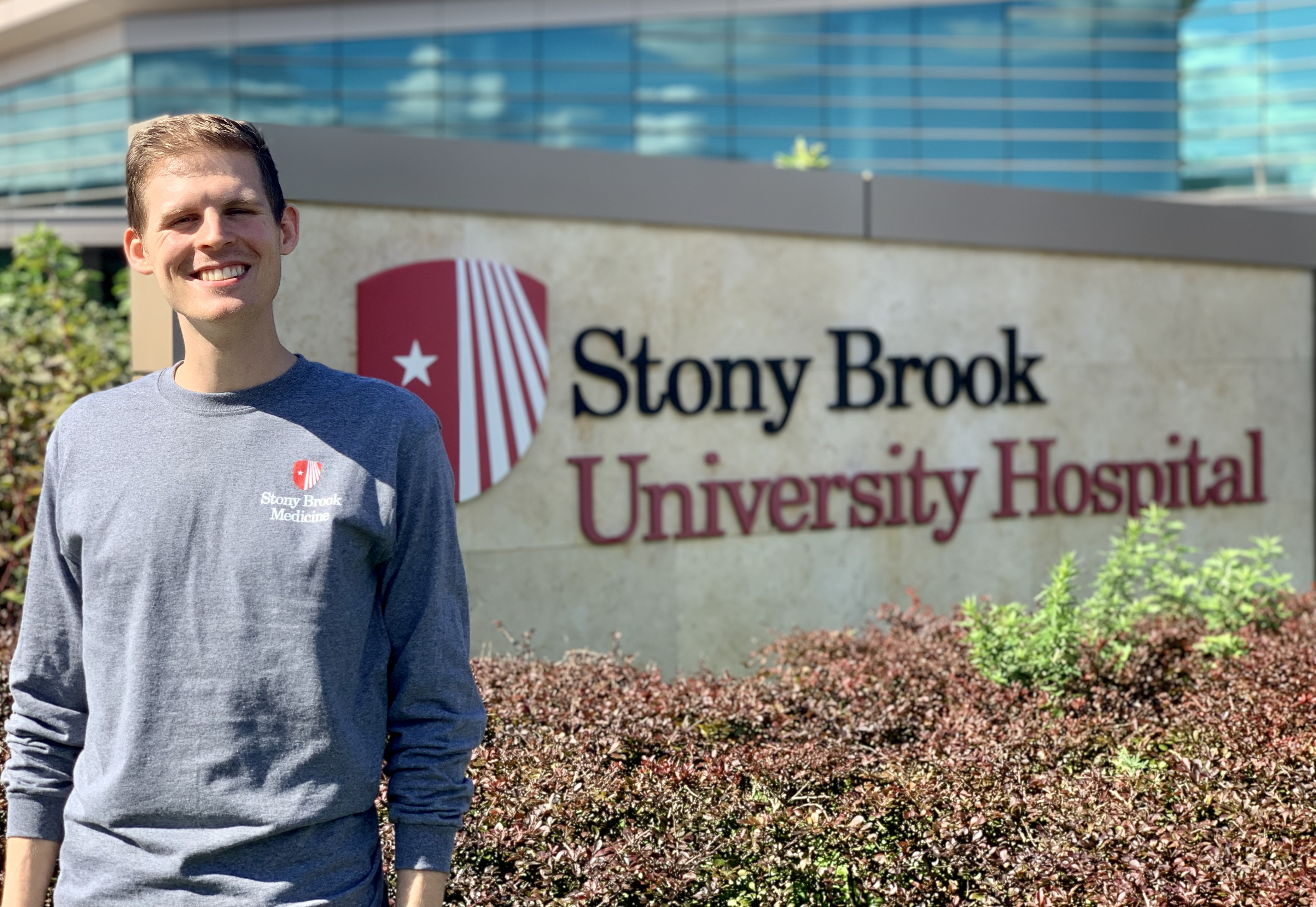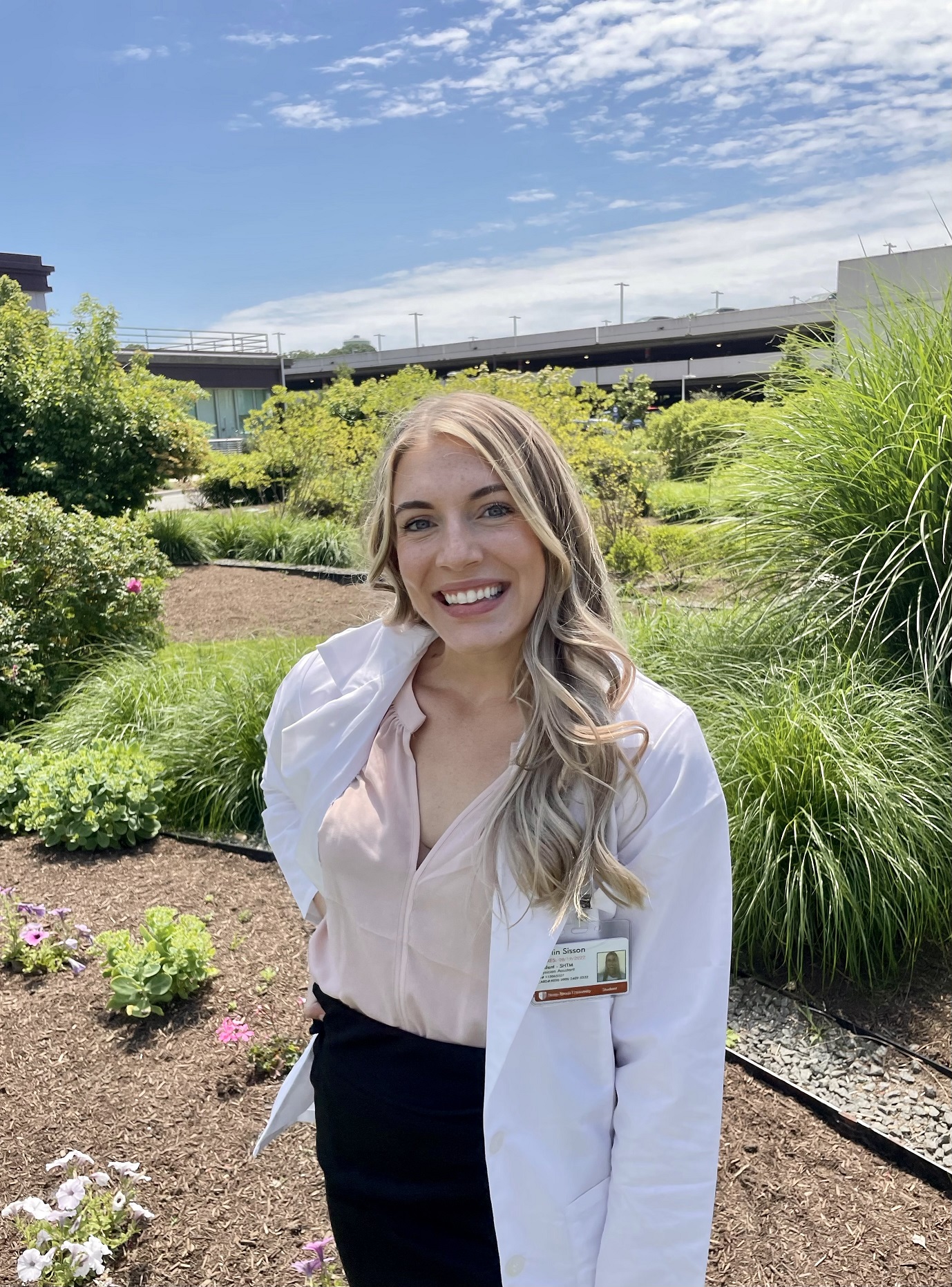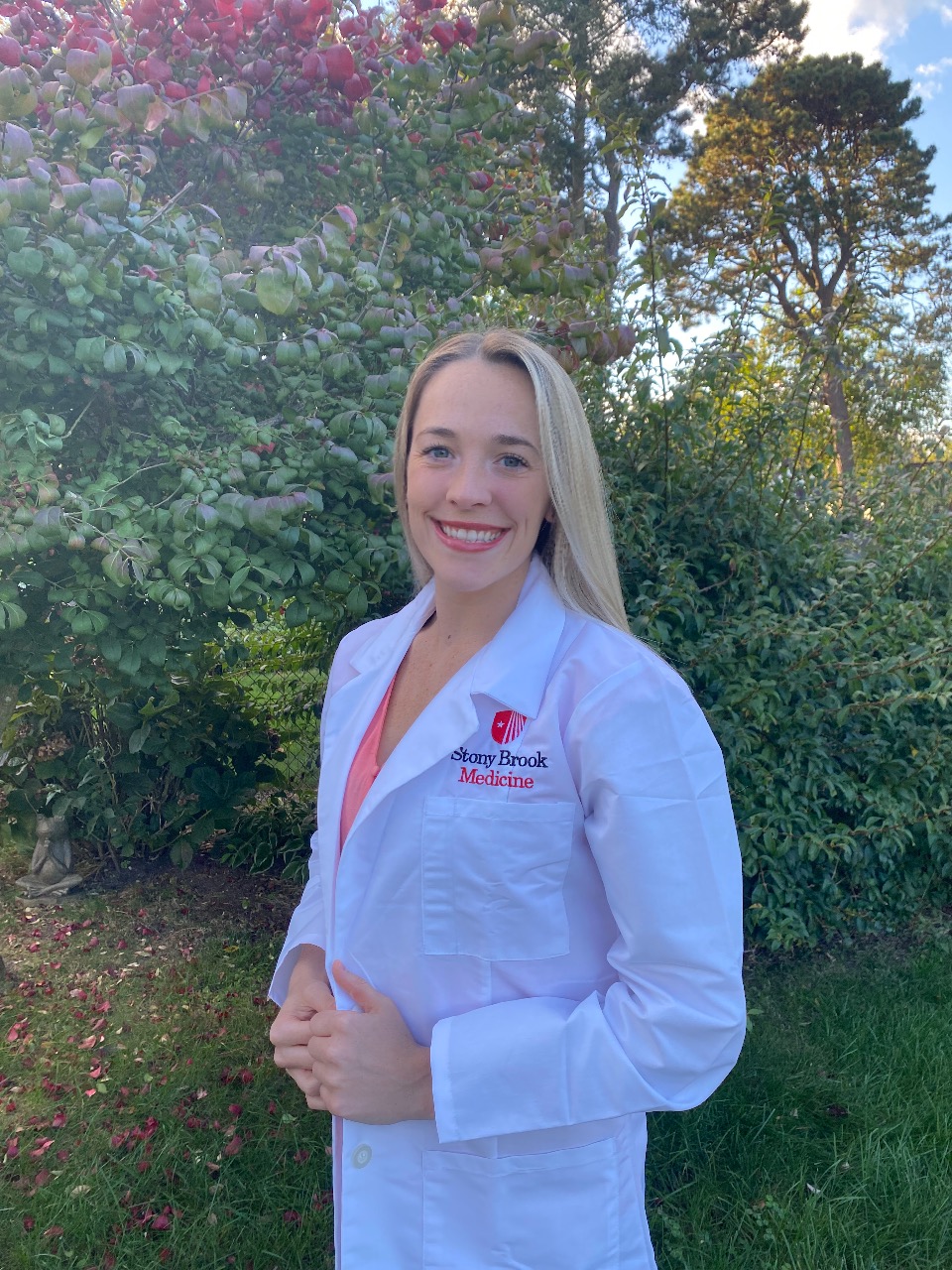 ---
Congratulations to Professor Rasheed Davis for being invited as a guest speaker and for bringing attention to
Black Maternal Health at the New York State Association of Black, Puerto Rican Hispanic & Asian Legislators Inc, Caucus
---
Click HERE to watch the recording from the PA Program Update that occurred during the AAPA conference at the event noted above.
---