The Stony Brook PA Student Society is the official organization of current Stony Brook PA students. All Stony Brook PA students are members. The Society includes elected student leaders (officers) and are advised by current faculty members.
Our Society is a chapter of the Student Academy of the American Academy of Physician Assistants (SAAAPA) and works in conjunction with SAAAPA to coordinate events and advocate for student and professional issues on a community, state, national, and international level. The Society serves as a communication link between the PA classes, faculty, staff, school and university community.
In keeping with the program's mission, student society activities include community service, fundraising, public education and promotion of the PA profession. An emphasis is placed on expanding care and services to medically underserved communities on Long Island. A glimpse of recent Student Society activities include:
HEALTH EDUCATION AND AWARENESS:
Health education awareness at local high schools and community events.
Health Literacy Project with schools in the community.
AAPA host city campaign book drive and donation for health literacy.
Hosting an student coordinated benefit supporting health literacy projects in surrounding communities.
ADVANCING THE PA PROFESSION
Annual National PA Week activities including local community blood pressure screening, educating the public on the PA profession and recognition of the PAs working at University Hospital.
SUPPORTING COMMUNITY NEEDS
Blood drive for University Hospital blood services.
Participation in Stony Brook University CommUniversity Day.
University Hospital Baby and Children's memorial garden donation.
Fundraising for local, national, and international relief efforts.
SUPPORTING the PA PROFESSION AND EDUCATION
Attendance and participation at state and national PA conferences.
Opportunities to interact with other Health Sciences Center students & their organizations.
Networking activities peers and mentors within the PA profession and the community.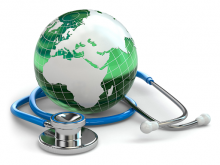 For information about Stony Brook Physician Assistant
student and faculty international medical missions, click here.
---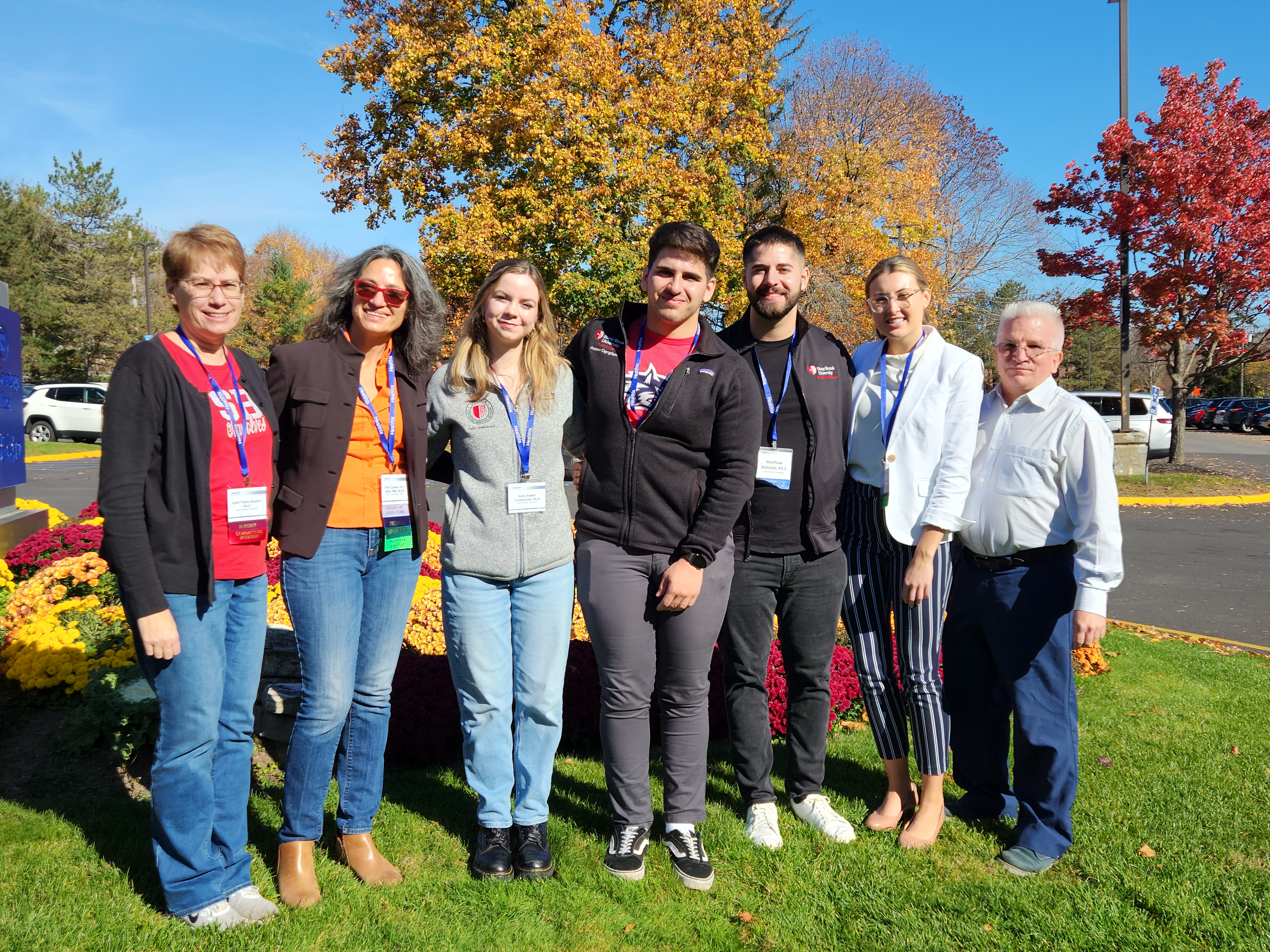 SBU PA Class of 2023 and 2024 students with Gloria Sacco, Class of 2000, having fun at the 2022 New York State Society of PAs annual conference (left). 2022 New York State Society of PAs Medical Challenge bowl team with PA faculty coaches, NYSSPA President Patti Cuartas and Challenge Bowl organizer Morgan Hanel (right).
---
Stony Brook PA Program Class of 2023
---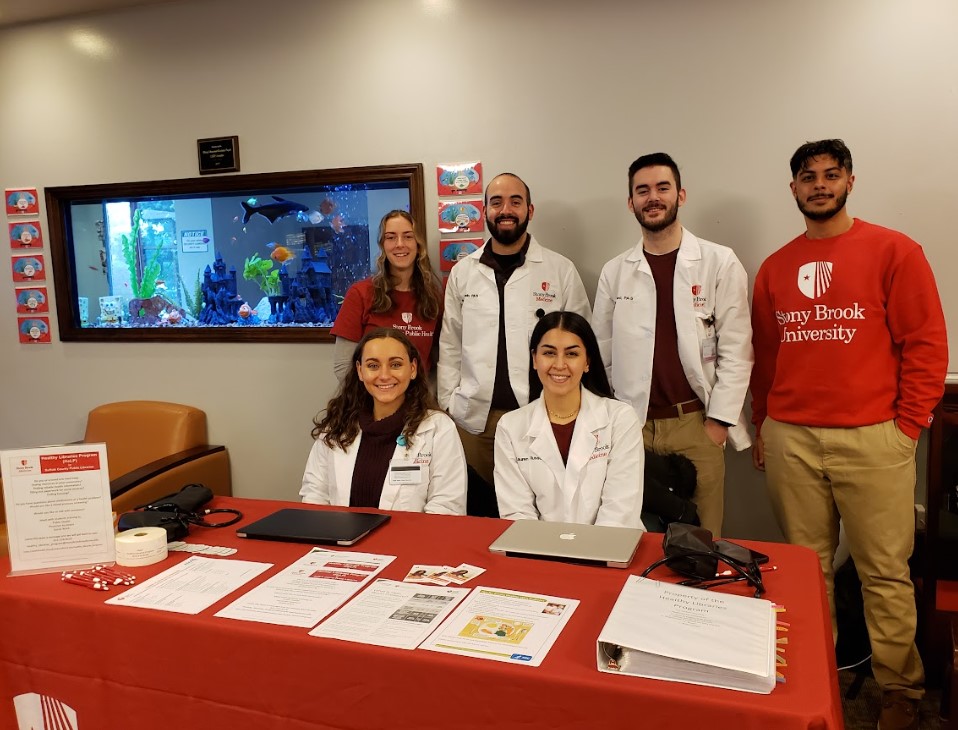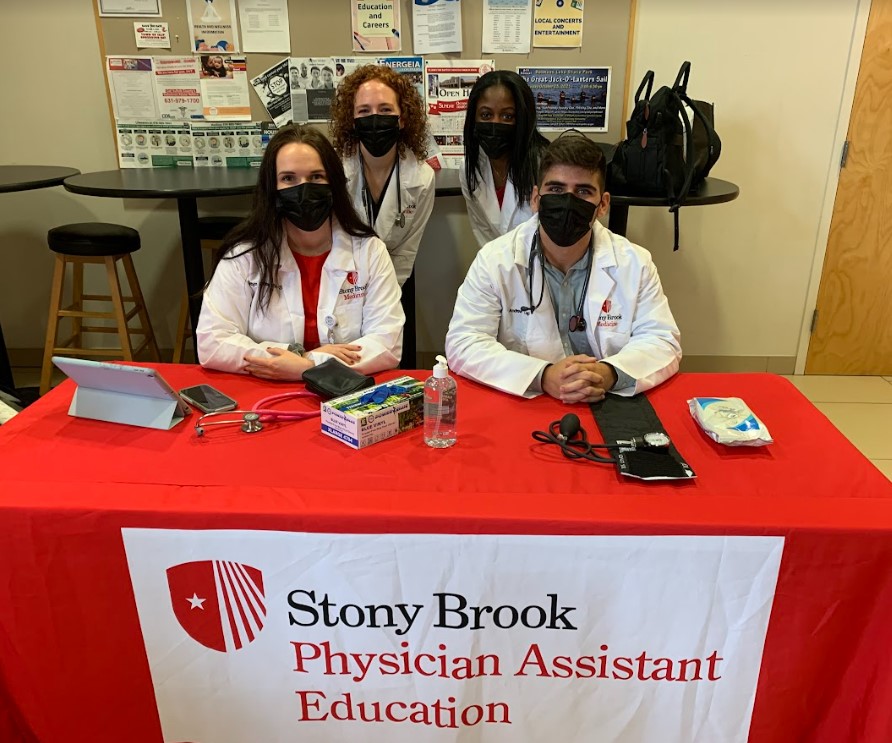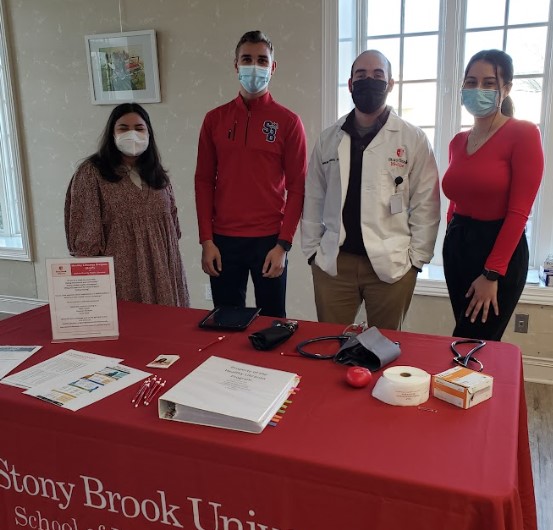 Interprofessional Healthy Libraries Program (HeLP) events on Long Island
(Students from the PA Class of 2023, Social Welfare and Public Health Programs along with Pre-PA club members providing health related services and resources to local communities)
---
Stony Brook PA Program faculty and Class of 2023 students join other PA students and PAs to celebrate National PA Week at the TODAY show - October 2021
---
Winners of the Best Team Spirit Award Medical Jeopardy Team (left to right front row) Tri, Ariel and Andrew with classmates Matthew and Ryan at the 2021 NYSSPA CME Conference in Saratoga, NY
---
Class of 2023 Southampton PA Students having some fun after participating in the HOPE Suicide Prevention and Awareness Walk - Fall 2021
---
Stony Brook PA Students Class of 2022 taking a break while volunteering at a COVID vaccine pod
---
PA Class of 2022 students getting together at their clinical clerkship site
---
Stony Brook PA Program Class of 2022 White Coat Ceremony
---
In celebration of Women's History Month, PA faculty and students from the Class of 2022 met on Zoom with female high school students participating in Stony Brook University's Women in Science and Engineering (WISE) Program. The PA students discussed the PA profession as well as topics relating to heart health.
---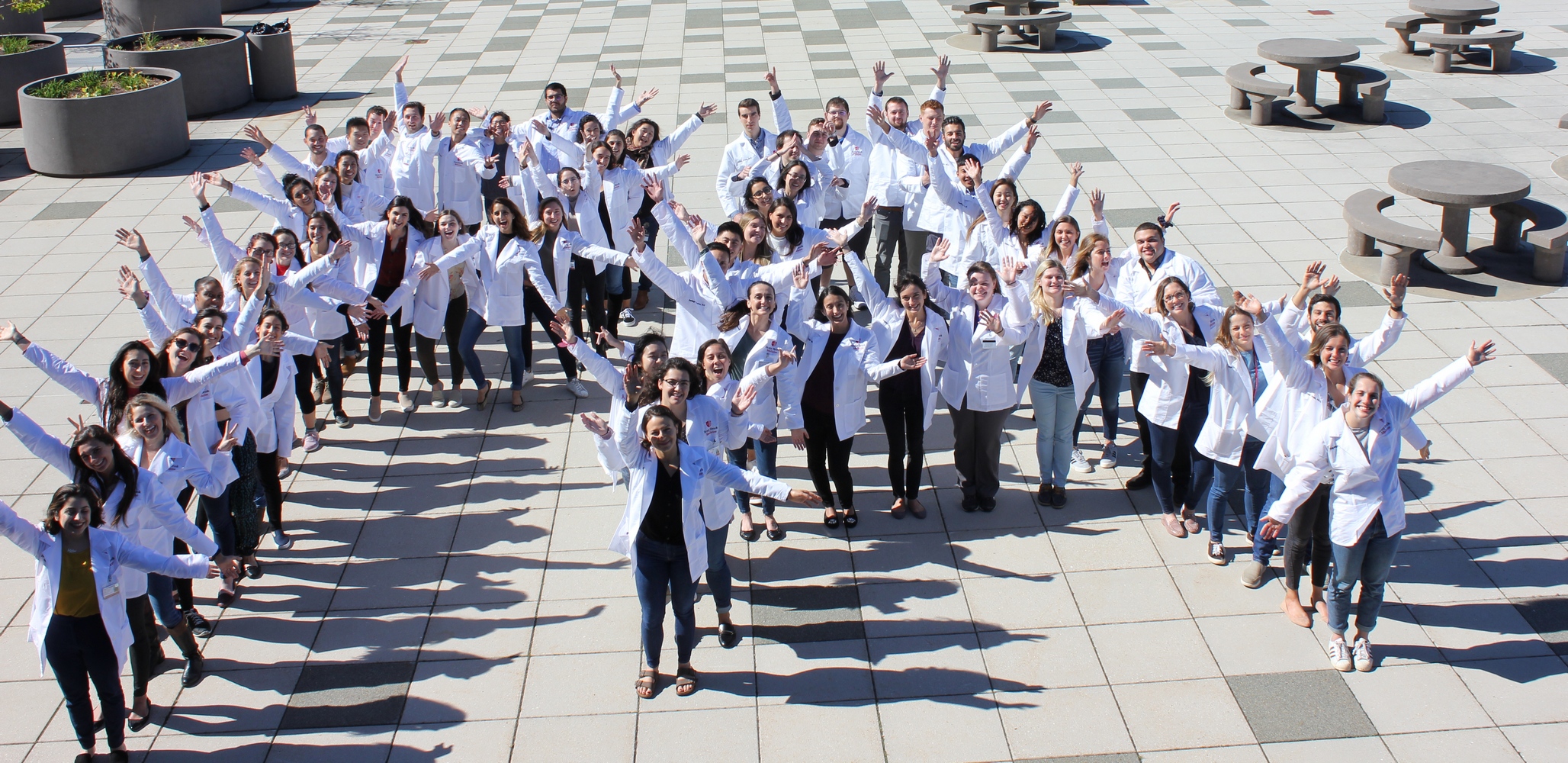 Stony Brook University PA Program
Class of 2021
---
Class of 2021 STEP Program participants learning about the PA profession.
(Science and Technology Entry Program)
---