PA Program Cost of Attendance
Estimated Costs of Attendance for Stony Brook University PA Program

Tuition and Fees are subject to change without advance notice by official action of
the SUNY Board of Trustees. Current tuition and fees table can be found here.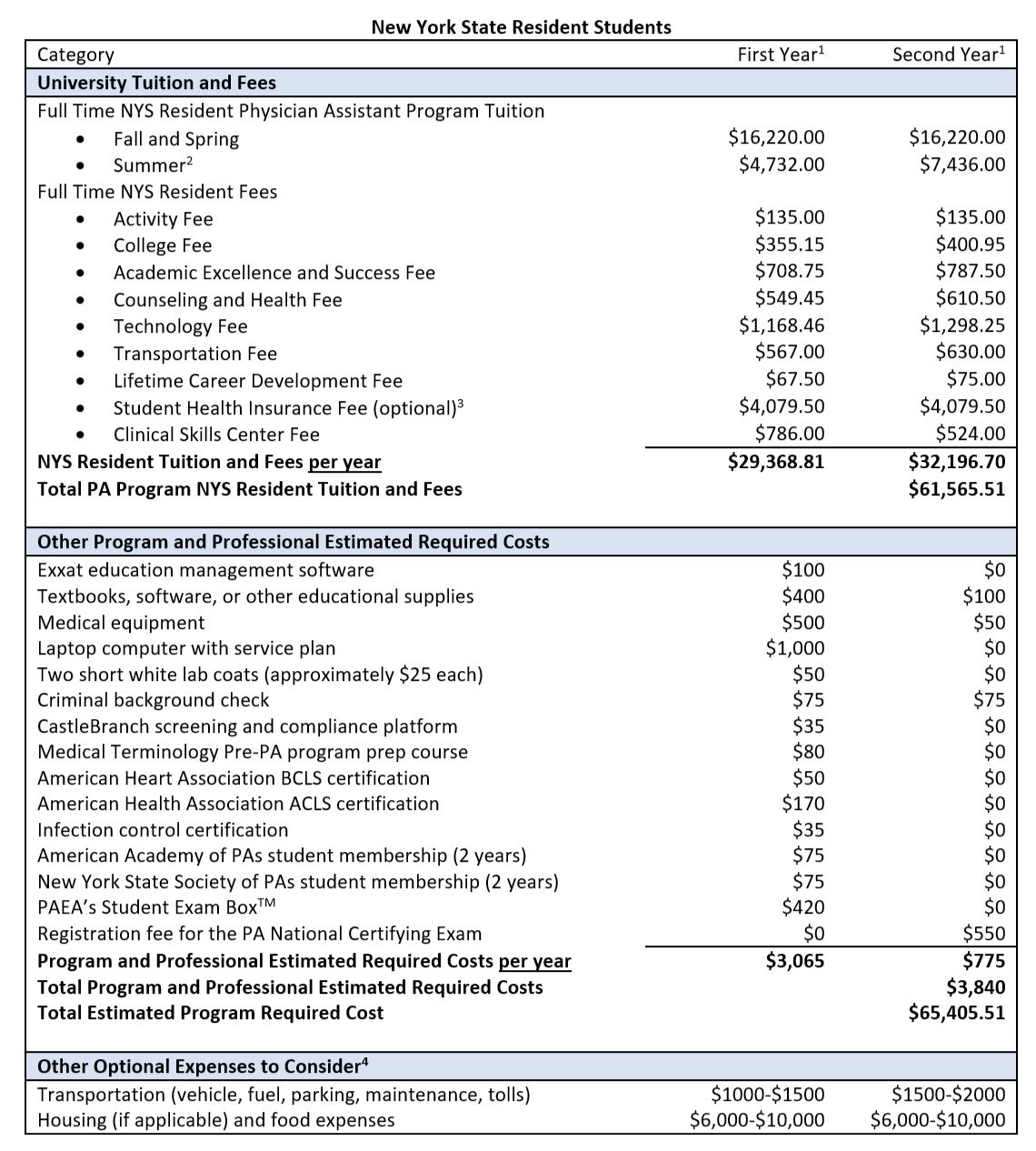 ​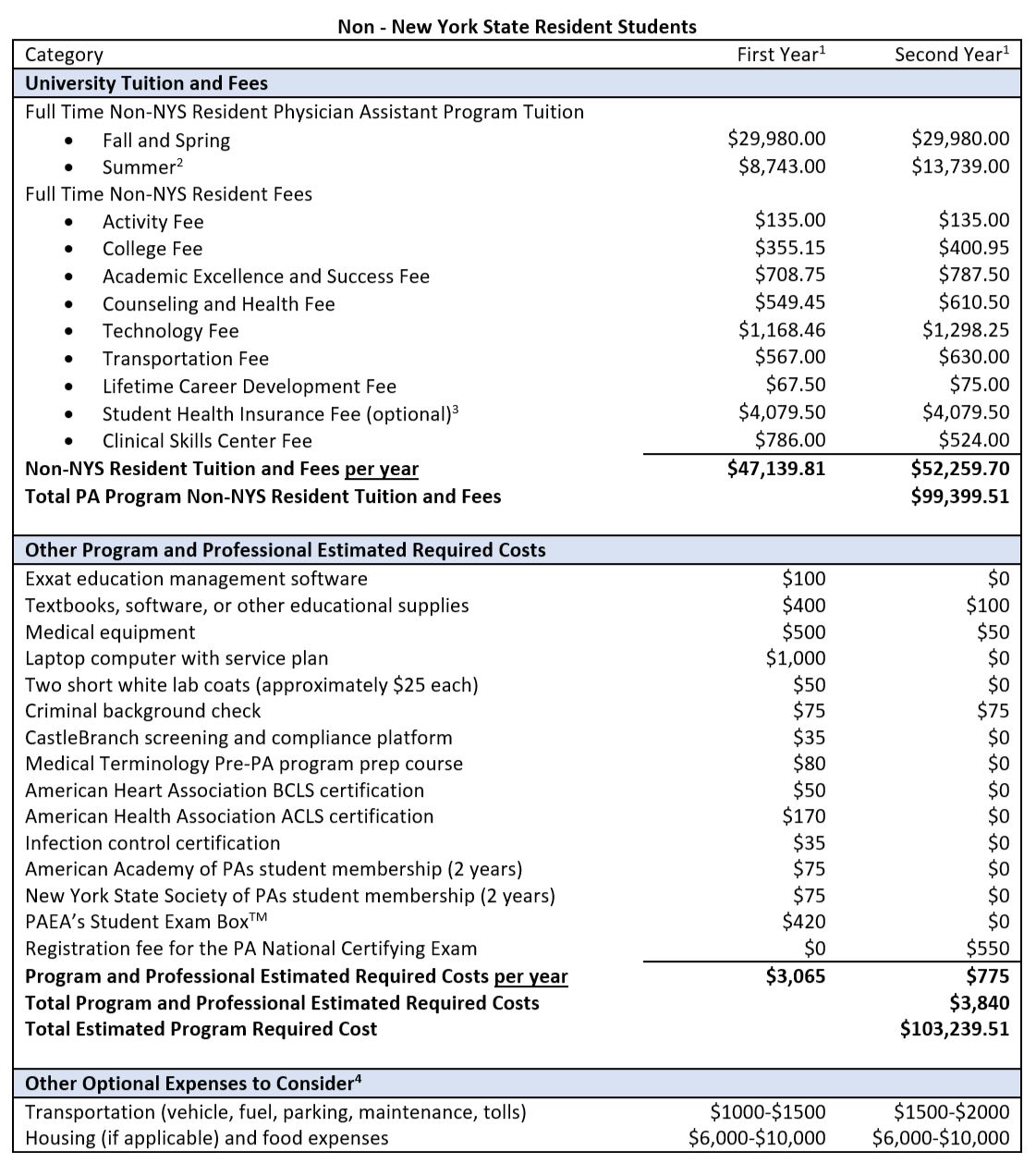 ​
1 Each year includes summer, fall and spring terms
2 Summer course enrollment is estimated at 7 credits for year one and 11 credits for year two (depending on the number and type of clinical rotations; enrollment varies slightly for each student).
3 All full-time students are initially billed for Required Student Health Insurance. Students with alternative health insurance coverage can waive this charge. ALL students who are not US citizens or permanent residents are charged for international student health insurance at a different rate. Please visit the Student Health Service website for more information.
4 Housing and food expenses vary by student. Estimates are provided here. Students should consider the cost of transportation to and from the University as well as to and from clinical sites.
(Revised April 11, 2023)
Current policies and procedures regarding refunds of tuition and fees can be found here.
Financial Aid
Housing