Gerald T Simons MPAS, DFAAPA, PA-C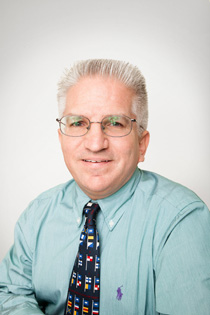 Jerry is a member of the PA faculty currently assigned to the Southampton campus. His family traces it's Hampton's roots back to 1685. He is active in the local East End community. After working as a critical care EMT, Jerry went on to graduate from the Stony Brook University Cardiorespiratory Science program in 1993. While at Stony Brook he played Tennis and was active in the Stony Brook Volunteer Ambulance Corps. After working as a respiratory therapist, he enrolled in the Weill Cornell Medical PA Program, where he became president of the Student Society. After PA school he worked in both general and laproscopic surgery. In addition, he worked part time in Urgent Care/Primary Care. As part of his wound care training for surgery, he became certified in Undersea and Hyperbaric medicine, and he has been caring for divers with medical issues for years. Growing up on Long Island he also became interested in Tick Borne Diseases, and has treated complex patients and worked with scientific and support groups. In addition, he is a founding scientific advisor for the Stony Brook Southampton Hospital Regional Tick borne disease research center. View my recent presentation offered by the Quogue Wildlife Refuge titled Ticks and Tick Born Diseases - What You Need to Know.
Jerry is a long time member of the AAPA, and is a well-known AAPA CME lecturer. He has been identified a Subject Matter Expert in GI. He is a regular delegate to the AAPAs legislative body, the House of Delegates. Jerry has been a two time president of the American Association of Surgical PAs, and has served on their Board of Directors for nearly 20 years. Jerry directs the AASPA national wound care workshops, the Pre-PA program, and helps coordinate POCUS training. On a state level, he has volunteered as secretary and committee chair of the NY State Society of PAs.
Jerry has received the March of Dimes Health Career Award, the prestigious Kirklin Award for Excellence in Surgical Skills as a PA (less than 25 have been awarded in more than 40 years), is a past NY State Society of PAs Educator of the Year, and has received more than 8 university awards for academic teaching. He has received the Fireman of Year award from Springs Fire Department (East Hampton, NY). In 2010, he was awarded the Humanitarian of the Year award by the Turn the Corner Foundation (now Global Lyme Alliance) for his dedication to the treatment of complex patients with Lyme disease. He has been interviewed by the New York Times Science Section, Redbook Magazine, Shape Magazine, and Experience Life Magazine.
Through the Southampton campus, Jerry coordinates the Surgery academic unit as well as the clinical rotations in Surgery.
His wife of more than 20 years is a Robotic Surgical Nurse, his daughter is a college sophomore and former White House intern, and his son is active in his high schools robotics club.